Trump on Russia Probe: 'I'll do what is necessary to get it over with'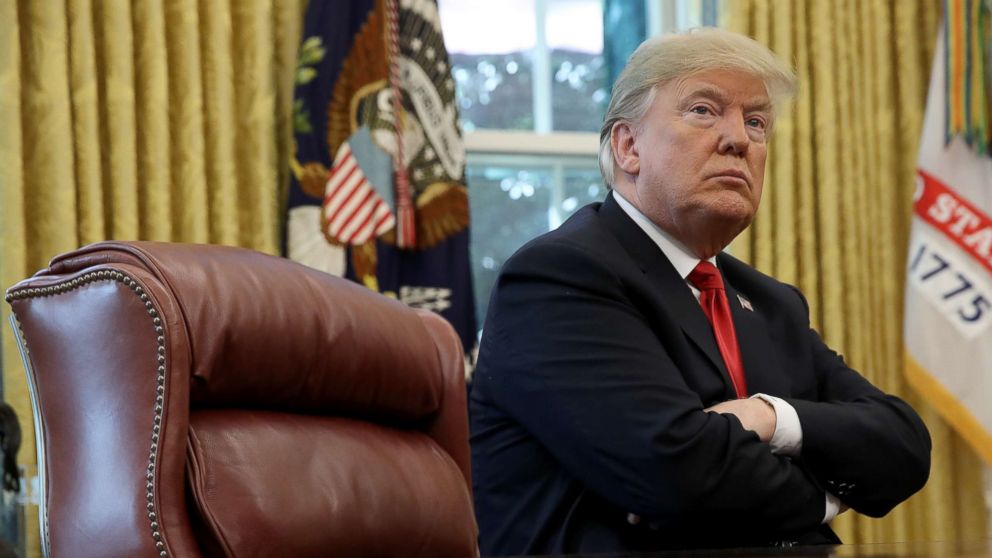 In an over forty minute-long appearance on "Fox & Friends", President Donald Trump touched on a wide range of topics including the Russia probe into election interference saying he'll do whatever is "necessary to get it over with" claiming the investigation has caused "division" and is "bad for the country."
The president's comments come after speculation surfaced last month whether he would fire Deputy Attorney General Rod Rosenstein.
When asked whether he would fire Rosenstein after the midterm elections, Trump reiterated he and Rosenstein have a "good relationship."
"Well I actually get along well with Rod," Trump said.
Trump said he's "surprised" the deputy attorney general will not appear on Capitol Hill to testify under oath after he was asked by some members of Congress to do so.
"Frankly, whether you were under oath or not shouldn't matter," Trump said. "He mentioned things to me that I would think would be fine for him to testify when Congress calls."
Monday, the president said he had no intent in firing Rosenstein ahead of their departure together aboard Air Force One to Orlando.
During the interview and in preparation for his lunch with hip-hop artist Kanye West, Trump touted the support he says he has received from the African American community since West has publicly backed his "Make America Great Again" campaign slogan.
"When Kanye came out very strongly a number of months ago, something happened, my polls went up like 25 percent," Trump said. "The polls went through the roof – I think I can say I've honestly never seen that before to that extent."
The president also briefly touched on the recent political fallout over his newly appointed Supreme Court Justice Brett Kavanaugh – echoing his support of Kavanaugh's confirmation and decried calls among some Democrats of impeachment.
"How do you impeach him? He's like this incredible person that it turned out to be such false, horrible charges what they did and they want to impeach him?" Trump said.
In an interview with the Washington Examiner, a conservative newspaper, Trump said that while any other Republican president would have "abandoned" Kavanaugh as a Supreme Court nominee, he "didn't even think about going the other way" during the Senate confirmation hearings.
Trump told the Examiner that "the easier path" would have been to withdraw his nomination while allegations were unfolding, but never thought about doing so.
During Kavanaugh's swearing-in ceremony, Trump apologized on behalf of the nation "for the terrible pain and suffering" that he and his family endured during his confirmation process.
In the Fox & Friends interview, Trump also said relief efforts for Hurricane Michael "is going to go fast."
On Wednesday, as Hurricane Michael barreled into the Gulf Coast, President Trump made his way to the northern corner of Pennsylvania for a Make America Great Again rally and political fundraiser.
"Our thoughts and prayers on behalf of the nation to everyone out there in the path of Hurricane Michael, especially in the Florida Panhandle were it's hitting, and its hitting hard," Trump said as the rally began. "It's a big one — one of the biggest we've ever seen."
ABC News' Meridith McGraw and Alex Mallin contributed to this report.