Map: See Where Wildfires Are Burning in California
This map displays fire information collected by CAL FIRE, the state firefighting agency. Click on each location for more information, including containment figures and the size of the fire.
California is facing another fall season of high-risk fire danger. Click on the map to see where fires are burning.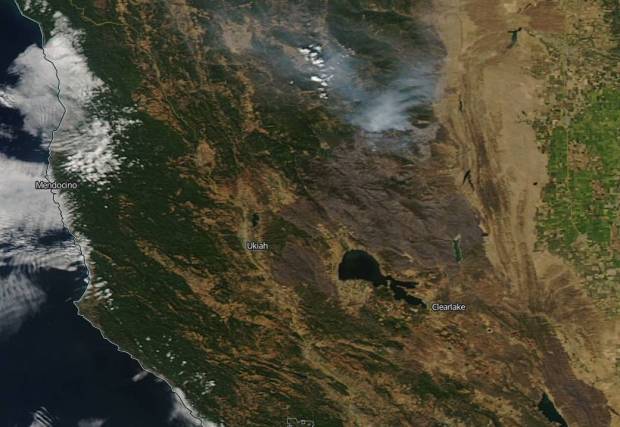 Smoke and Fire From Above: Wildfire Images From Space