UK retail sales boosted by DIY spending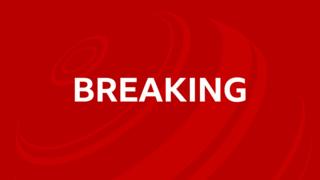 British retail sales have continued to increase for the fourth consecutive month, boosted by spending on household goods and DIY, according to official figures.
The Office for National Statistics (ONS) said retail sales volumes rose by 0.8% between July and August.
Sales are now 4% higher than in February, when a pandemic was declared.
"Retail sales continued to grow, further surpassing their pre-pandemic level," the ONS said.
"Sales of household goods thrived as the demand for home improvement continued and, despite a dip this month, online sales remained high," said Jonathan Athow, deputy national statistician for economic statistics at the ONS.
Spending on household goods was particularly strong in August, with retailers reporting a 9.9% jump in sales of homeware products compared with the pre-pandemic levels seen in February.
"However, clothing stores continued to struggle with sales still well below their February level. Overall, the switch to greater online sales means the High Street remains under pressure," Mr Athow added.